Redeemer Baptist Church (RBC) believes in Reaching out to Others and Building them up in Christlikeness.
We are a family-oriented, Oikos-based church that supports one another to grow as true disciples of Jesus Christ, and to serve the community local and overseas and to exemplify the love and character of Christ.
We welcome you to visit us and join us at our Sunday Service and other fellowship.
9.00- 915 AM: Pre-Worship Prayer
​
​
9.30-11 AM: Sunday Service
9.30-11 AM: Kids Church
​
​
11.00 AM - 12.00 PM: Breakfast Fellowship
​
Thai Fellowship: Valentine Celebration
Sermon Series on God's Kingdom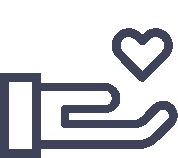 "Whoever is generous to the poor lends to the Lord, and He will repay him for his deed."
Singapore Baptist Convention